Top 3 Advantages of Luxury Vinyl Flooring 
√ MOISTURE RESISTANT:
Luxury vinyl flooring is moisture and water resistant. Meaning that spills won't affect the flooring. It's a great option for those with pets, small children, or high traffic areas such as kitchens, front entrances, and bathrooms. 
√ LOW MAINTENANCE:
Luxury vinyl flooring is durable and easy to clean up. Regular sweeping and mopping is all you need to keep these floors looking great.  It's a great options for those that have busy lifestyles and need something that does not require a lot of maintenance. 
√ DURABILITY :
Durability is a major factor in luxury vinyl flooring. The flooring layers withstand heavy traffic that would normally put stress on other flooring. 
Check out the previous luxury vinyl plank projects we have completed.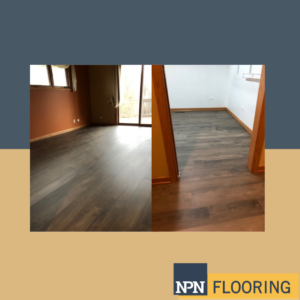 Call us today! Our flooring consultants are waiting to hear from you! 630-201-1991